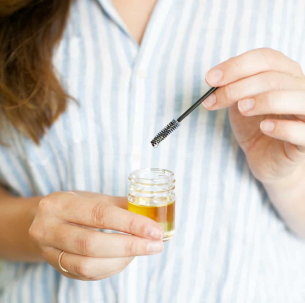 Naturally developing your eyelash without the incorporation of any sort of chemical into it is very important. If you provide them with a good nutritional source then this will be helpful for you rather than making use of the products that are available in the market. You will be able to find a large amount of natural eyelash growth serum recipe which will be very much supportive for you and do not cause you any sort of side effects in the future.
Things that can be used
Making use of the natural products that will develop your eyelash has to be known. In that way, the DIY lash serum that will be well supported for you is coconut oil that contains a lot of nutritional sources that help in developing the new hair and also make the old hair get even stronger.
If you have got bored with coconut oil then you can even make use of biotin which has the high ability to make your hair grow strong and also this will make you get new baby hairs.
You can even mix almond oil and neem oil and apply them. The first step is you have to heat the oil to bearable heat then you just have to keep them as such for about 10 minutes. Later you have to give a good massage to your eyelash, in case if the oil gets into your eyes you need not panic if you rinse them properly it will be fine.
These are quite some of the essential homemade eyelash growth serum which you can prepare at your home itself and they do not give you any issues. You can follow these ideas and get to know about the benefits of making use of natural products.